Paediatric Treatments
A gentle approach such as Japanese Acupuncture is needed for the treatment of babies, infants and young children. Alan's sensitive and humorous manner engages infants and children and enables them to gain maximum benefit from their acupuncture treatment.
Women's Health
Japanese Acupuncture as a gentle form of treatment is very suitable for women's health issues such as infertility and related IVF treatment, problems with pregnancy, natural birth assistance, menstrual pain and overall pre- and post-natal care. Alan has treated many appreciative women over more than 20 years who have gained real and lasting benefits from his
acupuncture treatments for women's health issues
.
Stress and Anxiety
Stress and anxiety have become very prevalent in this era of fast-paced living and environmental overload. Alan's
acupuncture treatment for stress and anxiety
helps patients to restore balance to their bodies and their daily lives. The gentle and calming effect of Japanese acupuncture has incredible restorative power that enables patients to overcome the debilitating effects of stress and anxiety such as digestion problems, insomnia, disturbed sleep or tightness in the neck, shoulders or back.
Sports Injuries | Sports Performance
Alan works with both elite sports people and anyone else who suffers
sports injuries
. Many people have sought acupuncture treatment from Alan for sporting injuries such as tennis elbow, frozen shoulder, broken arms/legs, golfer's elbow or
ankle sprains
. Many elite sports people, from a wide range of sports such as tennis, football, rowing, triathalon, skiing and swimming, have received acupuncture from Alan to enhance their
sports performance
.
Immune Deficiencies
One of the great benefits of Japanese Acupuncture is its ability to strengthen a person's immune system and speed up the natural healing processes of the body. Alan has used this inherent power of
acupuncture to treat chronic fatigue
particularly in adolescents and elite athletes. Alan's acupuncture treatments have also proven effective for immune deficiencies such as
colds and flu
, pneumonia, asthma and post-viral syndrome.
Degenerative Eye Disease
Acupuncture for degenerative eye disease
is an emerging field practised by very few acupuncturists around the world. Alan has been trained by the world leader in this field, Dr. Andy Rosenfarb of New Jersey, to use Micro Acupuncture to treat degenerative eye diseases such as macular degeneration and glaucoma, as well as other unhealthy eye conditions.
Managing Pain
Alan is very aware of the debilitating effects of
lower back pain
and the frustration of
headaches and migraines
. Through his extensive knowledge of Japanese Acupuncture, he is able to progressively relieve the pain and enable patients to become fully functioning again.
Patients, too, who have suffered from knee and joint pain or neck and shoulder pain have benefited from the capacity of Japanese Acupuncture to reduce inflammation and restore healthy functioning.
Alan's Acupuncture Blog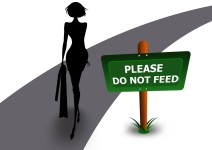 This post and asso­ci­ated audio comes via a Skype inter­view from the beau­ti­ful town of Monzambano in Northern Italy where I star­ted my trip to train acu­punc­tur­ists in Europe. Today I want to dis­cuss what is becom­ing a major scourge of the 21st Century – anor­ex­ia and bulimia – eat­ing dis­orders that are affect­ing so […]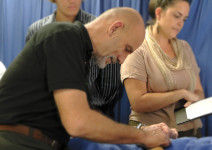 At the time of cre­at­ing this blog post, I am train­ing acu­punc­tur­ists in Europe. This post comes to you via a Skype inter­view from my digs in the beau­ti­ful town of Monzambano in Northern Italy. Please listen here: I'm in the pro­cess of present­ing three work­shops over here in Europe on the effic­acy of Japanese […]
In this post I will explain the approach of Japanese acu­punc­ture in treat­ing fre­quent urin­a­tion dur­ing preg­nancy. This is a com­mon con­di­tion dur­ing preg­nancy and there is a very logic­al explan­a­tion for this con­di­tion accord­ing to the paradigm of East Asian medi­cine. To grow a child in utero requires what we would describe in East […]
Video Interviews With Alan Jansson
I would like to talk about the recent flu epidemic here in South East Queensland. We've seen many patients in our

... Read more »

I want to broach the subject of my recent journey to Europe. I presented three workshops – in Italy, the Czech Republic

... Read more »

In some senses we could call fibromyalgia the scourge of the 21st Century. I'm sure in previous times many people

... Read more »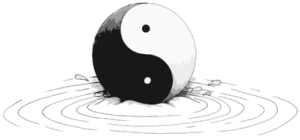 Appointments: Call 07 3891 2000 Today!